These high performance monitors are custom designed to create an extraordinarily accurate representation of music allowing for the highest quality end product possible.
"After many months of design work, building and testing they are finally in place. The concept for these studio monitors began last year as an exercise to see what could be done to improve upon our current monitoring situation at Phat Planet Recording Studios – Orlando, FL At the time, we were running Quested mid fields.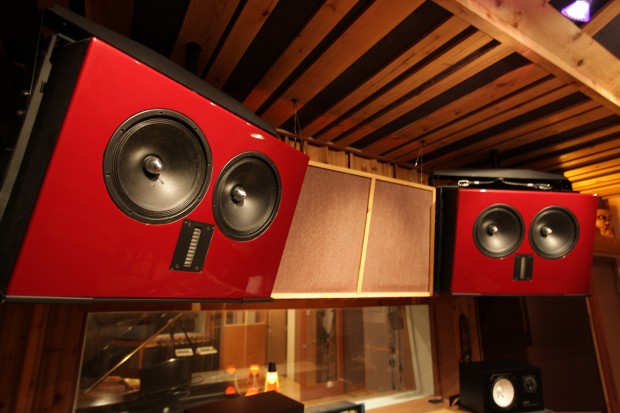 They were never resolving enough for critical work and ran out of steam very quickly at high levels. We needed something quite a bit more dynamic, but at the same time, detailed and very "hi-fi" sounding. In my experience, many studio main monitors are just loud, with harsh treble and no finess or the ones that I like just cost too damn much. My goal was to have huge dynamic capability along with the sound quality and tonality usually associated with the best mastering monitors.
What we ended up with is a 2.5 way design. The inner woofer in each pair is crossed over at appox. 250Hz while the outer one works up to around 1.8Khz. The box is sealed, so accordingly the response drops off below around 60Hz in room. This was the design goal, because coming up next is a dedicated pair of subs. The signal is processed using a BSS Omnidrive 366 with a Crown K2 for the lows and a Bryston 4B for the highs.I was pretty much settled on AE TD12M's (better than TAD for much less $) right from the outset, but the tweeter was a tough choice. We needed high sensitivity to mate up with dual TD's, ability to crossover low enough and be able to handle whatever abuse a recording engineer or intern might create. We tried a Fountek NeoPro 5 without success. Down anywhere below 2Khz is bad news for that guy. We tried a Beyma CP380 on a waveguide. This was better, but we were still not pleased. Finally, I up'ed the budget and went the TPL-150, also from Beyma. Now that was the ticket! Handles below 2 Khz with ease, high sensitivity of 99dB spl and is very robust mechanically. This driver works on the same priciple as the ones in the Adam monitors, but is much more durable and has quite a bit higher sensitivity.
The enclosure is an inner layer of 3/4″ MDF covered on all sides by an outer layer of 18mm plywood. All work except the red automotive paint on the baffles was done by myself and our lead engineer at the studio, Aaron Gandia. Each monitor is 185lbs as finished. These babies are very inert even at levels upwards of 110 dB spl. For absorbtion inside, there is rigid fiberglass as well as Bonded Logic Ultratouch insulation which I highly recommend. Great for making panels or clouds in a studio too!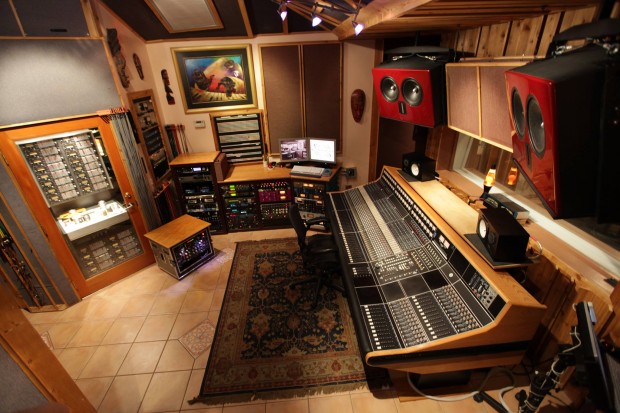 Works amazingly well and it's friendly to your lungs AND the environment.
The end result has far exceeded my expectations! All of our engineers that work out of Phat Planet have been blown away with the clarity and detail that these things have and the dynamics are just shocking. No more guessing on compressor settings or kick drum micing. If it's in the recording, you will hear it now…
Kudos to John and Nick of AE/Lambda for designing and crafting large woofers that allow one to still create a 2 way design."  – Greg Begland – technician for Phat Planet Studios
*Originally posted on GearSlutz 
---
About Phat Planet Recording Studios
Phat Planet Recording Studios offers quality, not compromise in an affordable, relaxed environment. Top shelf recording, mixing and mastering in Orlando, Florida. We provide analog sound with our API console, HD digital with superb converters as well vintage and modern gear. Mic selection is second to none in FL.
Recording- From rock bands to jazz big bands, from gospel choirs to single lead Hip Hop and R&B vocal parts. We do it all. Need studio musicians to enhance your production? We got them. With our large mic collection and our multiple-tracking room facility we can get the sound you want on all the instruments with full isolation.
Mixing- We take pride in our A room with our API console and our extensive list of outboard analog processing. Lots of tubes & vintage gear, modern and esoteric gear all there to sculpt, tweak, enhance and excite your music. Professional mixing engineers are available for every style of music to take your sound to the next level.
Production- Highly qualified and award winning in-house producers are on hand for you to consult with. Experts that will help you create or refine your songs, make musical arrangements and get the right musicians to give your tracks life. Our list of highly credited producers come from all genres of music.
Mastering- Give us your mixes, whether done professionally or done at home, and let us take them to the next level. We have one-of-a-kind custom Main Monitors for critical listening and analysis. We can hear anything you missed on your mixes and make those final adjustments to give your tracks a world-class sound.
---
Specifications
Loudspeaker Type:
2.5 Way
Frequency Response Range:
20Hz-20KHz
Bass/mid-bass:
(2) TD12M (8ohm)
High frequency:
Beyma TPL150
Amplification:
Crown K2 for Lows
Bryston 4B for Highs
Crossover/Processing:
BSS Omnidrive 366
Crossover Points:
1800hz for outer woofer
250Hz for inner woofer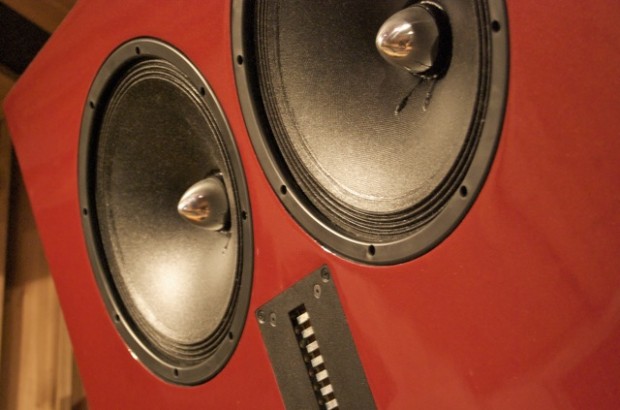 Contact Phat Planet Studios
Location:
Phat Planet Recording Studios
3473 Parkway Center Court
Orlando, Florida 32808
Phone:
407-295-7270
Fax:
407-295-7207
Toll Free:
1-800-667-4893
Email:
info@phatplanetstudios.com
Speaker Build Thread:
GearSlutz