The

Oido 12 OBEM

is a compact open baffle loudspeaker system featuring

Acoustic Elegance Dipole18's

for low frequency foundation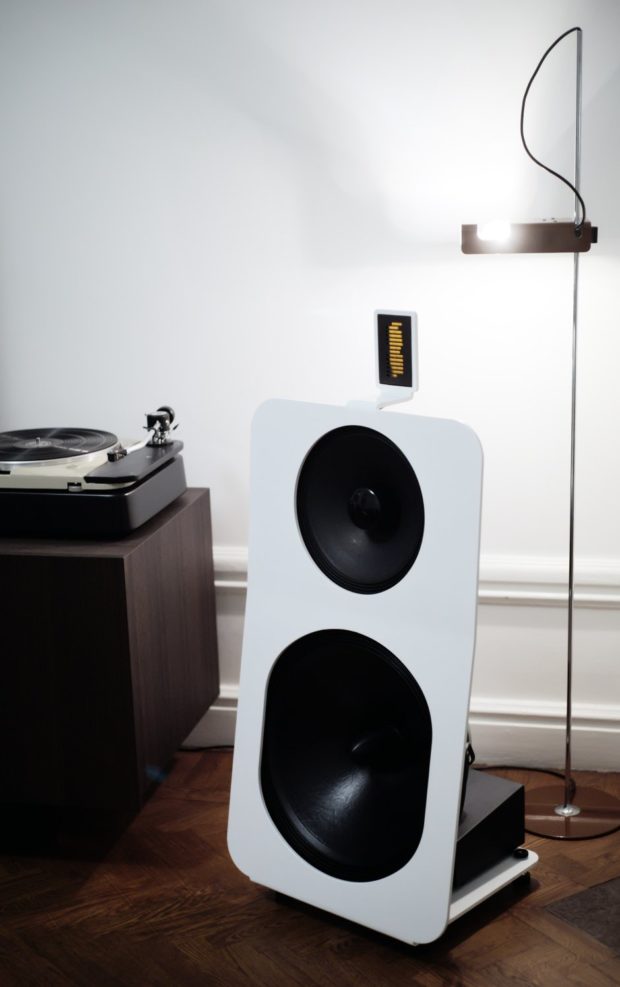 The design goal for the Oido 12 OBEM was to create the most compact open baffle loudspeaker possible, while having enough bass driver surface area to provide rich bass response. No DSP or equalization is required. The sensitivity is 94 dB, enough to be used even with low power tube amplifiers.
The result is a very natural, relaxed, and if necessary extremely powerful bass in combination with sublime mids and highs. This all comes from a system that looks quite neat and kind of small, especially when considering the size of the drivers.
The size of the drivers really makes a difference here, enabling this system to have quite an astonishing transient response and ease of presentation. But it is the sheer quality of drivers, filters, cabling etc. and their implementation that give the loudspeakers their, in lack of a better description, beautiful tone.
A few words about the speakers from Gunnar Hildén:
"I guess the most unusual feature of the Oido Audio 12 OBEM is the large size of its drivers compared to the overall size of the speaker. The combination of an 18″ woofer, a 12″ wide range driver and a supertweeter with a huge (pleated) surface area, compared to conventional domes, translates into very realistic transient reproduction capacity throughout the sound spectrum. All of this coming from a "normal" sized speaker."
"Using the AE Dipole 18 was obvious for us, once simulations of bass response on a narrow open baffle from different drivers were compared. It was the only one that could dig really deep in frequency in this setup."
---
Contact Oido
Web:
Oido Audio
Location:
Stockholm, Sweden
Email:
gunnar@oidoaudio.com