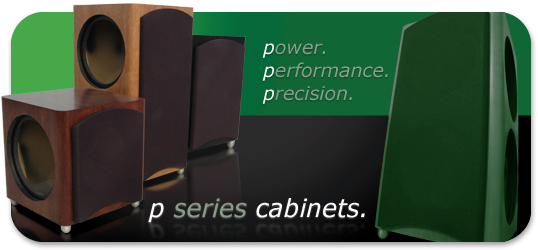 The P series cabinets feature large radiused corners, solid billet aluminum feet and an attractive grill. They are intended for use with our AV series woofers and PR's, although they will work well with other woofers as well. Here are a few rough pics of some of the cabinets: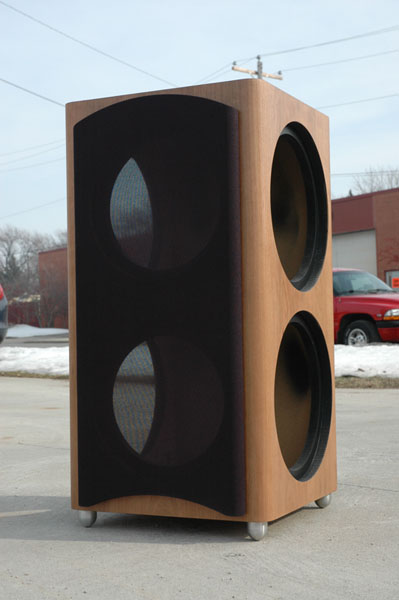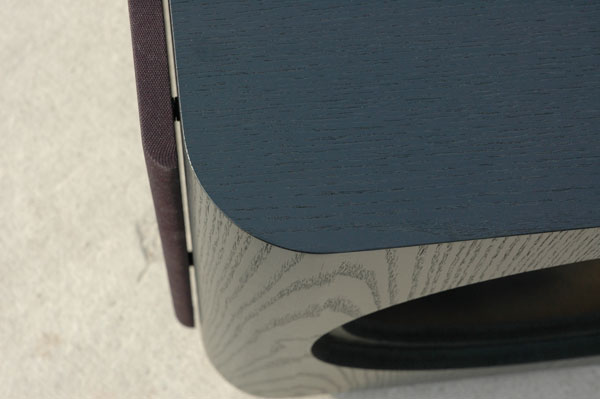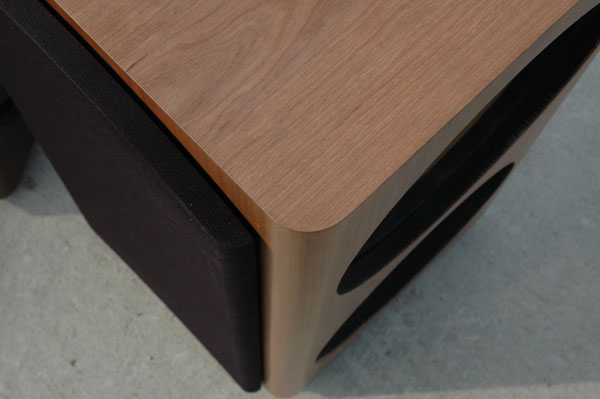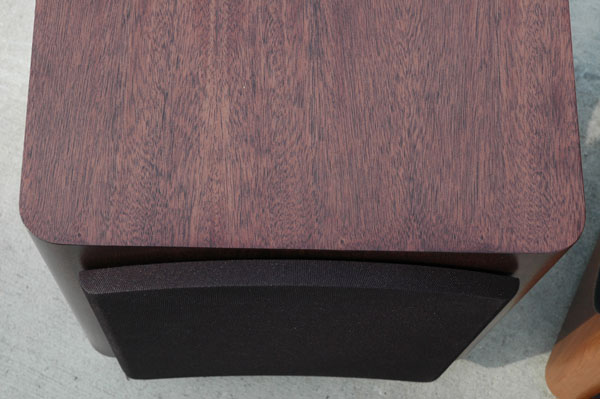 The cabinets come in your choice of three standard veneers of oak, black oak, natural maple or three premium finishes of red cherry, espresso maple, or deep red mahogany. Other custom veneers or stain options can be done at an additional cost. Call or email for info on that.
Pricing has been modified to $899 for the standard 3 finishes or $999 due to upgraded materials. We're offering a high end hand crafted product and we need to price it accordingly. We made some switches to make things more reliable and just better in general. We made a few switches at a time and finally looked back and had significantly more cost into the cabinets than expected. We are using all high strength epoxy to assemble enclosures instead of wood glue. It has a slight amount of flex to prevent cracking and holds and sands very well during assembly. We went to a 20mil wood backed veneer instead of the paper backed. It lays flatter and prevents seams from telegraphing through over time. We're using the magnets buried under the veneer to hold the grills on and neo has gone way up in price now. Switching to a darker more "black" grill cloth than the previous cloth we were getting. Aluminum feet are included and cost went up on those a lot here as well. We switched to a high end water based stain that allows us some flexibility to match colors and a high end catalyzed polyurethane clearcoat.
John