Well, this is old news. Really old news now actually. About 2 years ago I did the sound system and some other work at Nick Barnett's Five Six Ultralounge here in Green Bay. I'm now working on a new project for him and realized I never posted up the pictures from the club. You can see full info on the club at http://www.fivesixgb.com as it is currently for sale at an asking price of $848,888.
The system was designed with dual purpose in mind. The stage would double as a dance floor and also as a stage for live bands. As a result, the line arrays were assembled and mounted on an I beam with 2ton trolleys. They could be moved to the back of the stage when used as a dance floor and moved forward to the front of the stage for live music. The horn loaded subwoofers could also be moved forward or back and be kept under the arrays. The drivers were all build by us except for the ribbon tweeters which we purchased from one of our suppliers. Each box in the arrays consists of 2 10″ woofers, a 10″ midrange and a pair of the ribbon tweeters.
Here are a few pictures of the inside of the club showing the Chicago and LA cityscapes on the walls and the speaker system up front.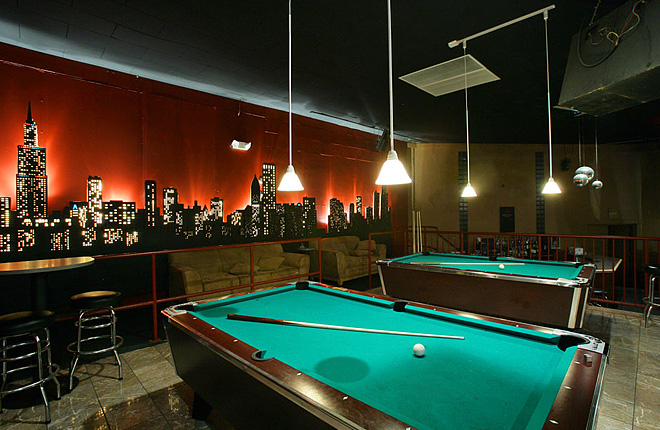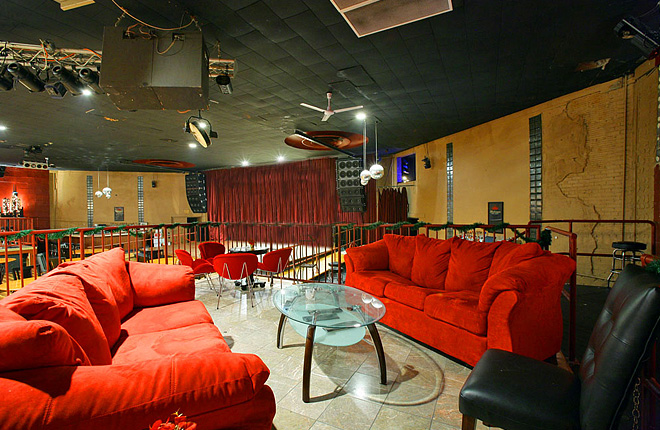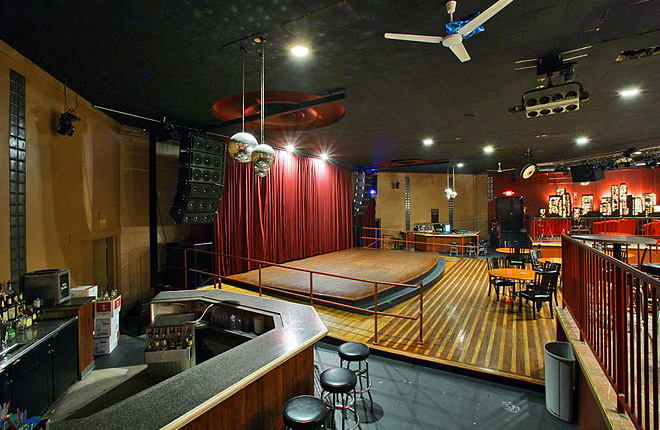 I'll add a few more pictures of the cabinet during the build process once I can resize them.
John