My project is coming along nicely! The sealed TD15M cabinets and the PR-loaded TD15H cabinets are finished. Now I am working on something to support the Azurahorn and A-C ribbon tweeter. My plan is to start with a simple support for just the Azurahorn, and work in the tweeter later on, because the front-to-back alignment of the horn won't be known until the crossover gets worked out.
Grill frames of masonite will be built to fill the inset area around the woofer frames. The whole front of the speaker will be flush with the outer surface of the cabinet.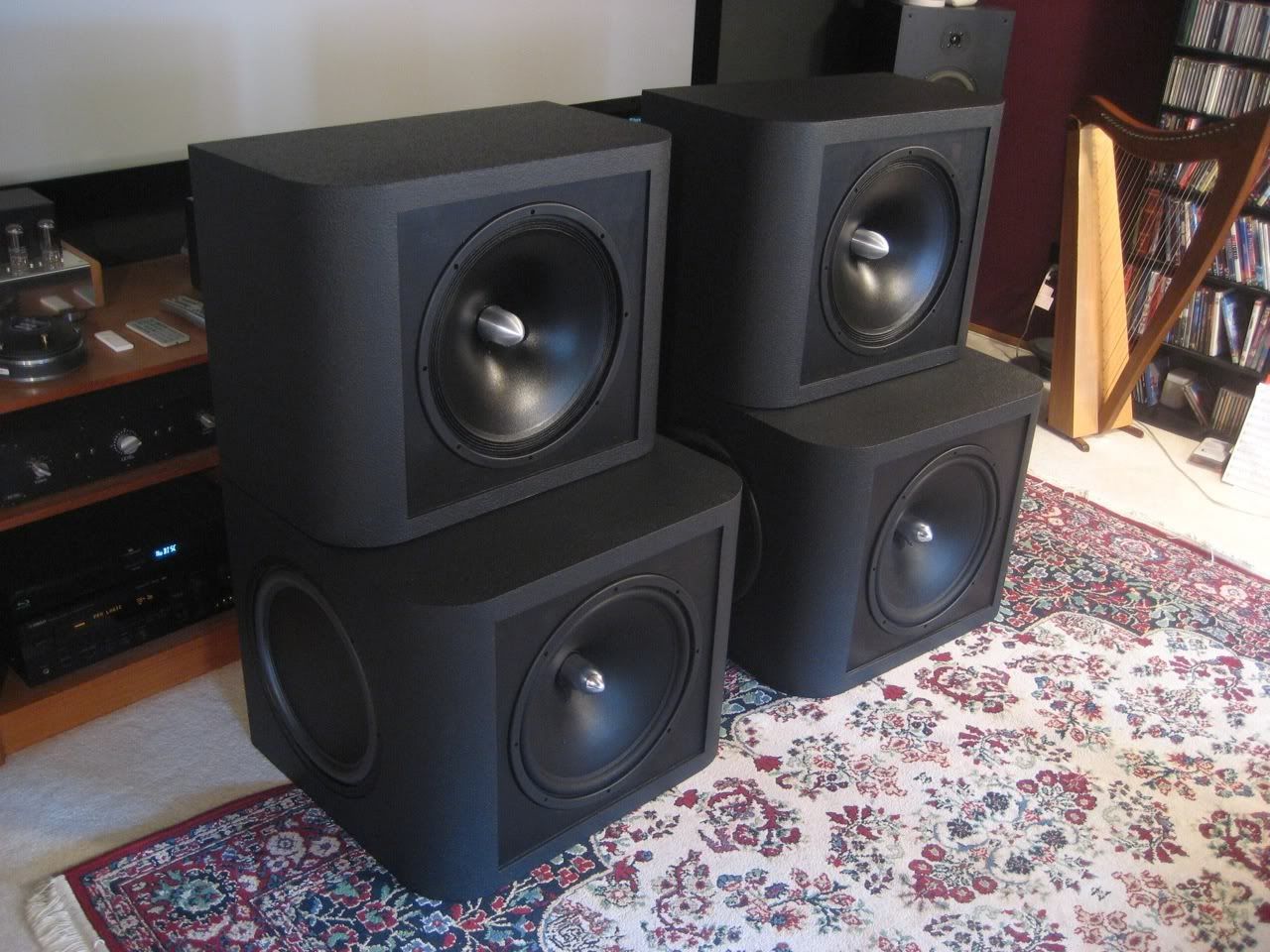 There's a pretty big stack of Acoustic Elegance shipping cartons sitting in the garage now.
Attachment shows an ARTA spectrum analyzer shot showing the TD15M only (no crossover).
Gary Dahl