Here at Acoustic Elegance we seem to have been working a lot lately. Setting up production equipment and working on some large projects has made for long hours on numerous occasions. One of the best ways we've found to be able to relax and keep from burning out is to get out on the river and do some bass fishing. Luckily I have a cottage on the Menominee river and a pontoon boat. For those who don't know, the Menominee River is one of the best smallmouth bass locations in the country. The river forms the border between Wisconsin and upper Michigan. The fishing is good, and the scenery is amazing. We see bald eagles, deer, wild turkeys, sandhill cranes, and other wild life. All in all it's a great place to relax.
I'll admit I don't know a whole lot about fishing, at least not yet. On 10/25/07 Larry and I went and spent a day on the Menominee River with Mike Mladenik, a guide in the northeast wisconsin area. He guides mostly on the river and you can find info on his website here. http://www.mikemladenik.com
Anyway, we went out with Mike and boated about 20 fish between the two of us over about a 6 hour period. Most were smallmouth in the range of 15-20″ with at least one coming in over 4lbs. We also had the occasional pike. Here are some pics we took near the beginning of the day. After awhile we gave up on taking pics and just fished. 🙂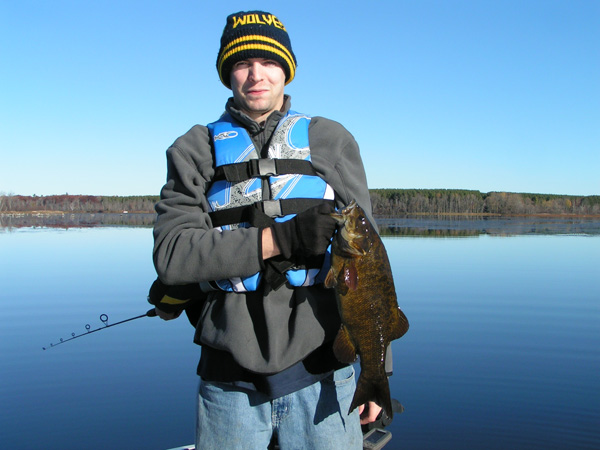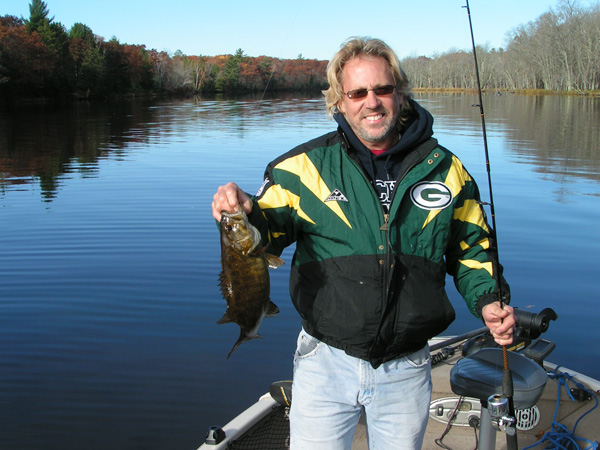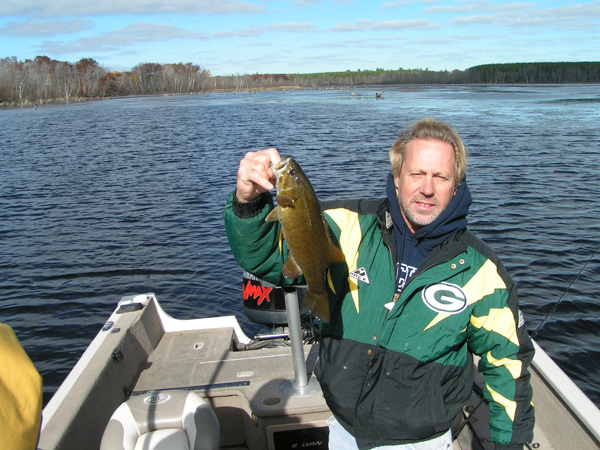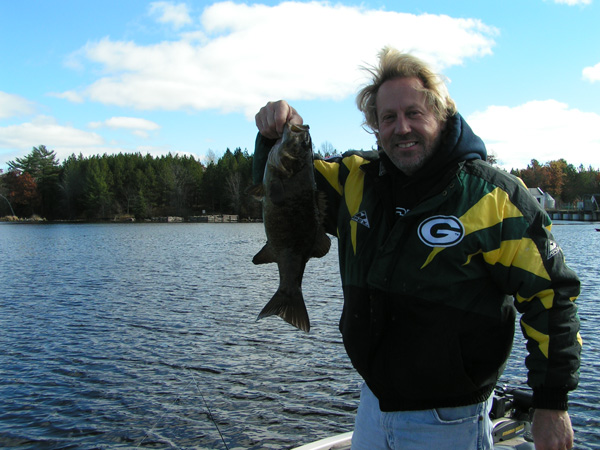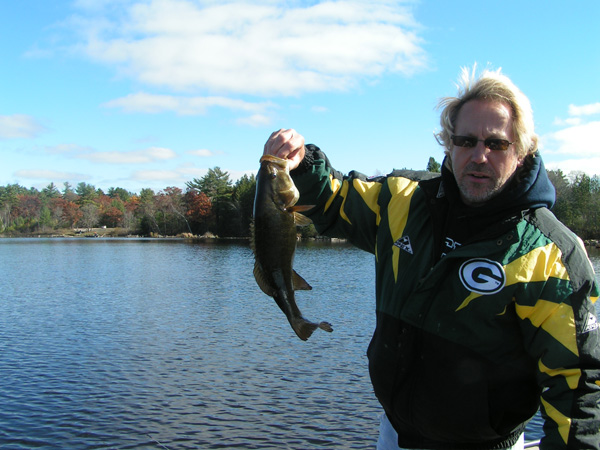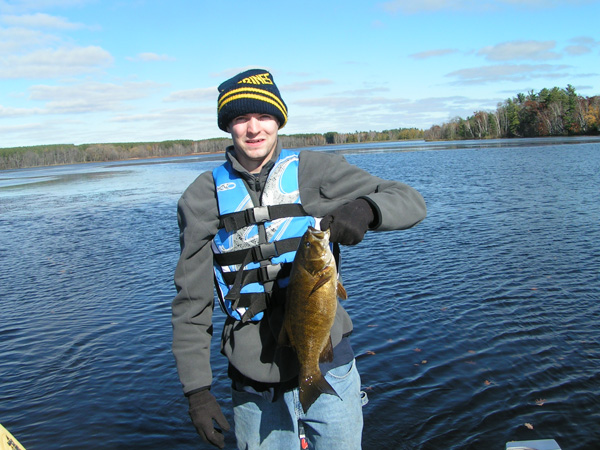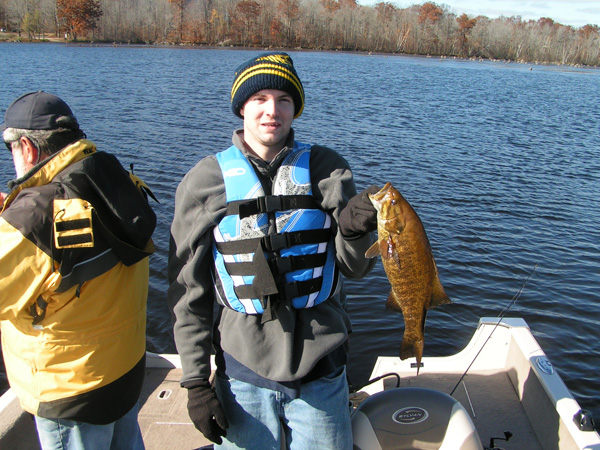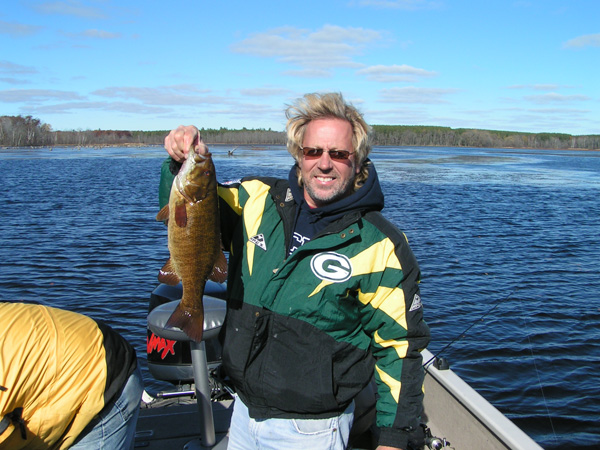 Upon going out a few days later closer to my cottage without Mike, we boated 15 fish in about a 4 hour period. In my area of the river there is more variety to the species of fish available. We had several smallmouth, a few largemouth, and about 5 northern pike. All in all it was a good day fishing. The bass fishing will only be getting better as the water continues to cool until the ice freezes over.
So, for any of our potential customers who plan to be in the area, we will now be offering a free fishing trip on the Menominee river. It's a great chance to get to relax while taking care of some business at the same time. 🙂
John