So, this is my build page 😀
Even though John had graciously allowed me to be a moderator on this forum, I haven't had the opportunity to be all that active. Other than spam, everybody here plays real nice and we usually don't need to jump in and babysit. I decided to finally post a nice big detailed build page for all to see.
'94 Ford Escort Hatch.
Kenwood Excelon X889 HU
Rockford Fosgate 20 to Life Punch 150 (birthsheet claims ~1020 watts rms bridged :D)
AE AV15-X, in 3.5 cubic feet tuned to 25 Hz.
For front stage, currently the car has some crappy Kenwood coax's. Those will get replaced once my other car gets sold, and probably replaced with Rainbow Germaniums.
All of the pictures for this build can be viewed in these 2 links:
http://smg.photobucket.com/albums/v77/kendogg441/Acoustic%20Elegance%20AV15/
http://smg.photobucket.com/albums/v77/kendogg441/Escort%20Install/
Picture Time 😀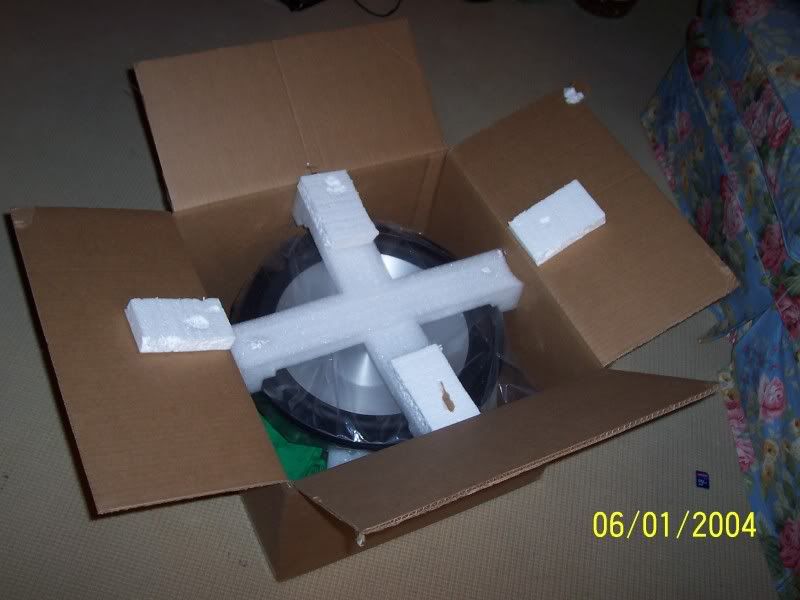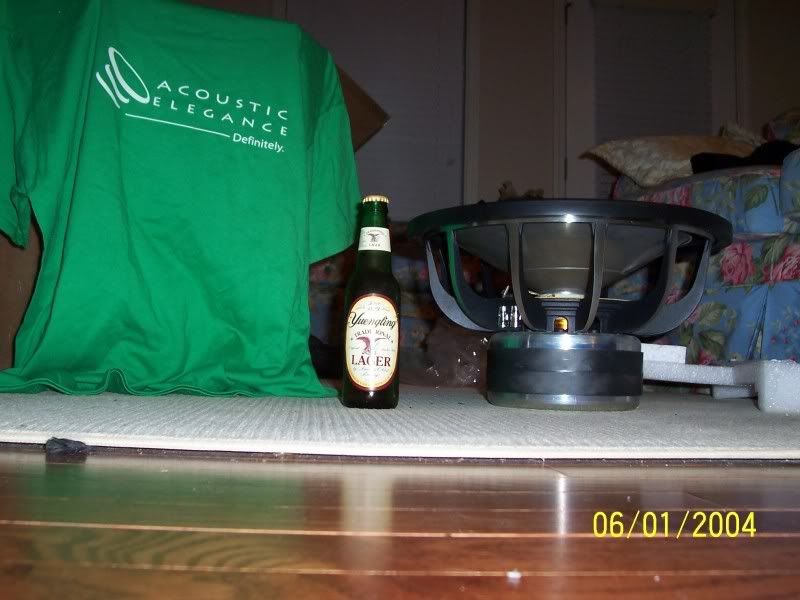 Crappy cellphone pic of the car it's all going into: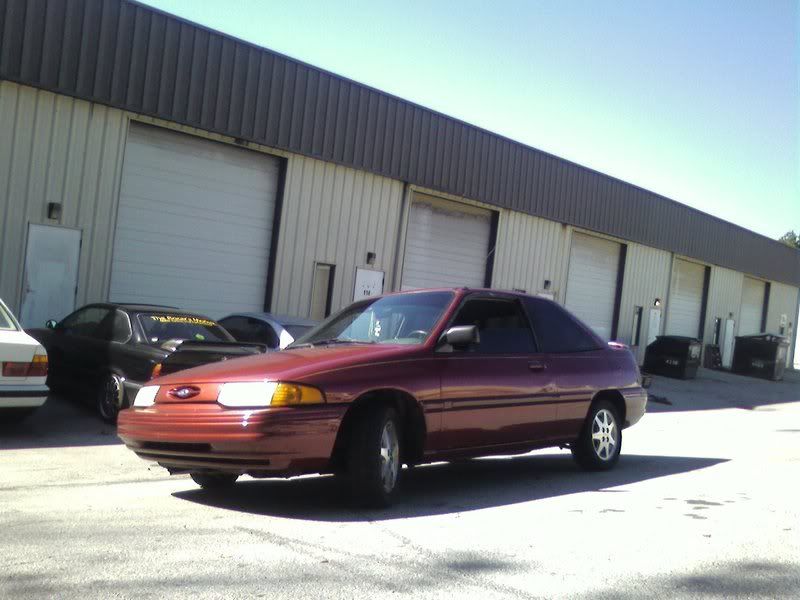 Response curve and GD graph of the sub and enclosure:
Blue line is the AV15-X in a 3.5 cube tuned to 25 Hz enclosure (what I'm going with). The GD looks like a big peak, but I mean, 18 ms at 20 Hz, then drops extremely low – I think i can deal with that in a car, lol. I forget now what the red line is, I can't remember if thats the same sub in a different enclosure, or if thats the AV-H. Might be the H, it was a few months ago when I plotted this all out now…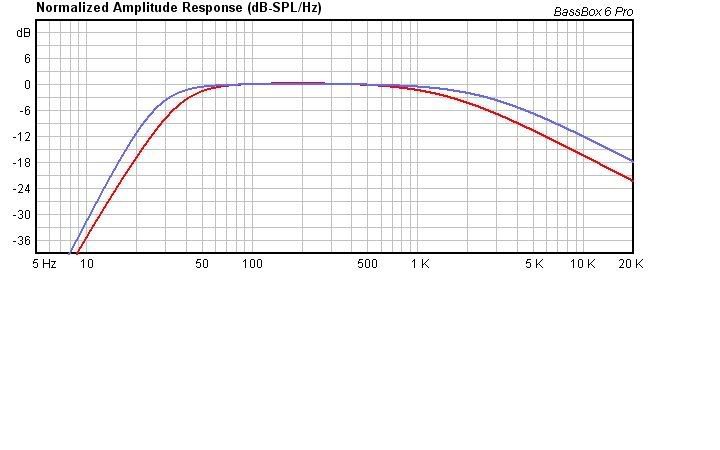 Some enclosure pictures: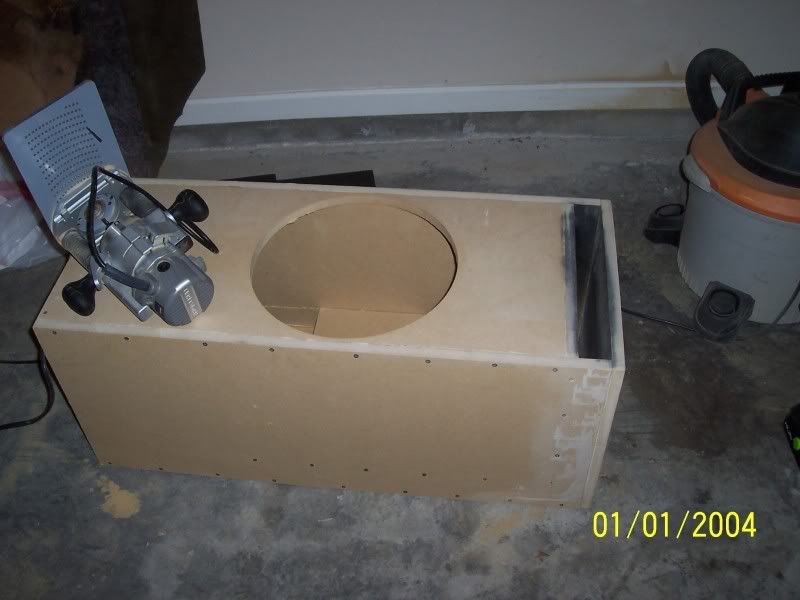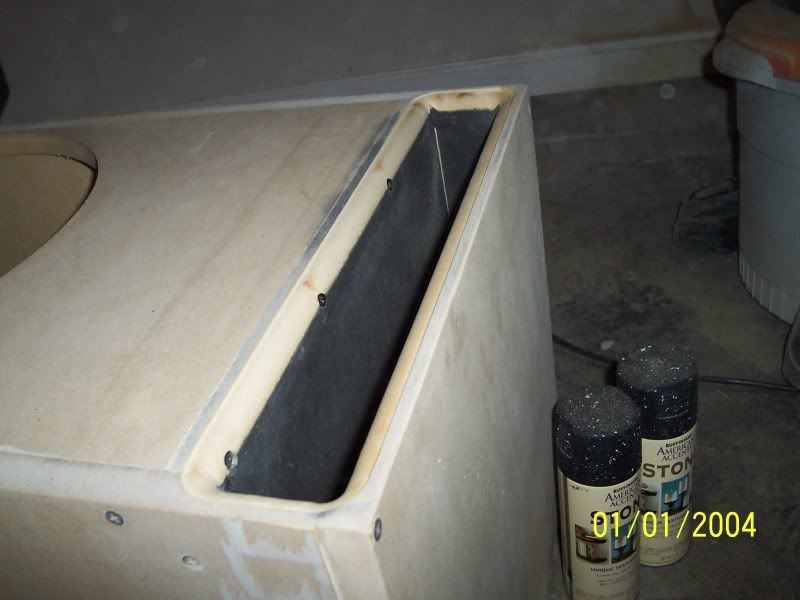 Hopefully rounding over the front edges of the port like that will help a bit. We'll see what happens. I don't foresee much if any port noise though.
Painting the enclosure, along with the 2 amp racks I cut to bolt to the rear seatbacks, in this black textures spraypaint. Had I known it would take 4+ cans to coat the box, at $9 a can – I would've paid somebody to carpet it, lol
Thats it for right now. I'll update more as I make more progress. Thanks for looking everybody.