If you are considering ordering, find out why
Acoustic Elegance LLC

has shipped woofers to nearly 100 nations throughout the world.

Over the past 17 years Acoustic Elegance LLC has built a reputation for hand crafting the best woofers in the world. Demand has continued to increase not only domestically in the United States, but on a global scale. Nearly 50% of all business at this time is export.  Acoustic Elegance woofers now reside in nearly 100 countries throughout the world.  While the main export markets are Europe, Asia, and Australia, we also ship regularly to the Middle East, Africa, India, Central and South America.  As the demand for international delivery has increased, great efforts have been put into lowering the cost of shipping for our great customers around the world.  Depending on quantity and location there are a few options for shipping that can be quite affordable.
---
Huge discounts with UPS Worldwide Expedited Service

With the increased volume of international parcels, discussions with several carriers have been ongoing to provide the best possible rates around the world. UPS has stepped up and offered very generous discounts on their UPS Worldwide Expedited service.  This service provides door-to-door delivery with in-house customs clearance to over 220 countries and territories throughout the world.  The transit time is 3-5 days with guaranteed delivery dates. Currently discounts seen are approximately 70% to anywhere in the world.  Real time quotes with UPS are calculated directly through the shopping cart of the online store.   All rates include insurance for the full invoice value for peace of mind.
---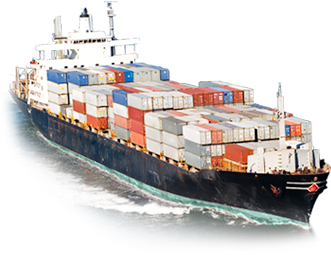 Ocean Freight
For larger shipments it is typically more cost effective to ship via ocean freight instead of air parcel.  These ocean freight deliveries do take significantly longer and must also be picked up at a major port. Rates are verified between several logistics companies to provide the best possible rate.  Inland freight to the port in Chicago, IL is handled by one of several local LCL carriers.  Recent ocean freight shipments have gone to Australia, China, Norway, Sweden, and Germany. Please email if you are looking at this option and the best rate will be determined through one of our carriers.
---
Frequently Asked Questions about International Orders:
Do you ship to my country?
The answer is definitely YES!  If your location can be found on a map, we can find an option to deliver woofers to you.
Why don't you have distribution in my country?
While we are continually looking into distribution in a few key markets, our goal is always to provide our woofers to customers at the lowest possible delivered cost.  In most markets, the shipping rates we can provide are low enough that the cost to the end user is lower when purchasing direct from us.
How do I get a shipping quote?
There are a few ways to get a shipping quote for small quantity orders.  The easiest is to login to the online store, add the items you want to your cart, and click the "

Calculate Shipping

" link at the bottom. Entering your country and postal code will allow the system to provide a real-time shipping quote from the 

UPS

system. The system will return both the standard published UPS rate and the discounted rate we are able to offer.  You can also email us and we can quote shipping rates for you as well. Note that once a shipment reaches the 100lb threshold, there is a significantly better discount with UPS.  For larger quantities that ship via freight you will need to email so we can contact several of our freight forwarders and assure we are giving you the best rate.
Can you ship with a lower invoice value to save me money on customs and taxes?
This is a common request, however it is not something we are able to do.  It is important to have the declared value listed properly for insurance purposes in the rare case that there is any damage.
How is customs clearance handled?
With UPS Worldwide Expedited shipments, customs forms are handled electronically for most countries.  With the electronic filing, clearance is typically handled before the packages even arrive to your country.  This prevents delays and allows the packages to be delivered more quickly.  For Ocean Freight shipments, you will need a customs broker to handle the clearance.  We can put you in contact with a local contact for our freight forwarder who can assist with this.  
Can I arrange my own shipment?
Yes.  Even though we have very good shipping rates, this is a request we get on occasion.  Please email us to arrange the details.  We are happy to accommodate this by providing a Paypal or Quickbooks invoice for you without freight charges.
When will my order ship?
As all woofers are produced when ordered, there is a lead time required for manufacturing.  Over the past year we have worked very hard to reduce lead times and deliver in a more timely manner.  Currently most models are shipping within 2 weeks of being ordered.  If you have a specific deadline to meet it is always best to email us.  We will do whatever we can to try to accommodate your required delivery time.  
Should my order ship Expedited or Ocean Freight?
As a general rule, there are no real savings to ocean freight for orders under 10 pcs.  Once this quantity is surpassed it is more realistic to look at the ocean freight options.  Some exceptions do apply.  Countries such as Australia that have very high shipping cost can have savings at less than 10pcs.  If you want peace of mind, please email us and we can verify the cost of both options.
Do Worldwide Expedited shipments come to my door?
Yes, shipments with UPS are door-to-door shipments that will arrive directly to your chosen delivery address.
Do Ocean Freight Shipments come to my door?
No, shipments sent via ocean freight will be delivered to the nearest chosen sea port.  Once the shipment arrives to the port you will be contacted with instructions on how to clear the shipment though customs and arrange for pickup.  We also provide tracking information which includes contact information for the destination terminal if you wish to contact them in advance.
How much do I need to pay for duties and taxes?
Every country is very different making it difficult for us to keep track of the duty and tax cost.  You can get an approximation of the duty and VAT costs using  www.simplyduty.com to check rates. You will need to enter the following information:
Importing from: United States
Importing to: Your Country
Product description: Loudspeaker Components
HS Code: 8518298000
Shipping Cost: enter "0" – not included on invoice
Insurance Cost: enter "0" – not included on invoice

Do you provide customs documentation for free trade agreements?
Yes, this is something we provide. UPS automatically handles NAFTA documentation.  For other countries we may need to provide additional documentation.  Please email if you need us to provide this information.
Will you provide tracking information?
Yes, when processing the labels through UPS Worldship, tracking numbers are automatically generated and send to the email address you have provided. Tracking information is typically updated when the packages leave the local facility later in the evening.
Can I organize a group buy to save money?
Absolutely!  In the past we have fulfilled group buys in Norway, Sweden, Denmark, Germany, Australia, and China.   These have ranged from 20pcs up to over 100pcs sent in a single shipment.  This is a great way to save on both driver and shipping cost.  We have quantity price breaks at 5, 10, 25, 50, and 100pcs which can reduce the cost significantly.  In addition, shipping large quantities on a pallet together can provide a massive discount on the freight cost.  Please contact us if this is something you are interested in organizing.